Gibson with Seth Hammond's Lakester. Seth Hammond did a great job with this car.
Video cameras had been mounted to the framework to record air flow characteristics during a run.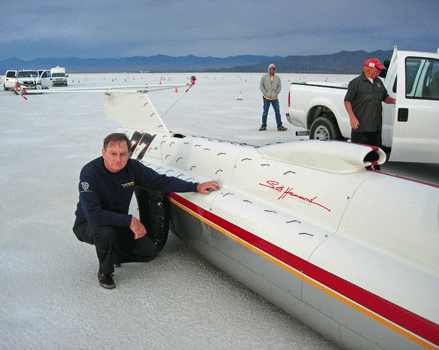 Gibson was able to use his aerodynamic engineering with the design of a laminar
flow front wing which provides aerodynamic balance with very low drag.
The car is ready to run. Note upper and lower tail fins designed
by Gibson to ensure adequate yaw stability and low drag.
In the 2010 Meets, the car set all the records for A/Gas Lakester
and A/Fuel Lakester with a best speed of 329 MPH.